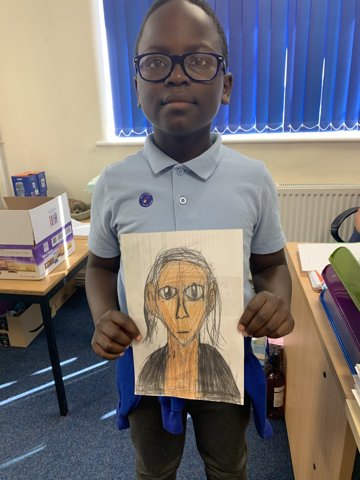 WOW! look at the amazing, talented Artwork from one of our Year KS2 pupils. I think we are looking at the next Banksy!
Posted by /blog/author/fcosgrove on 21 July 2021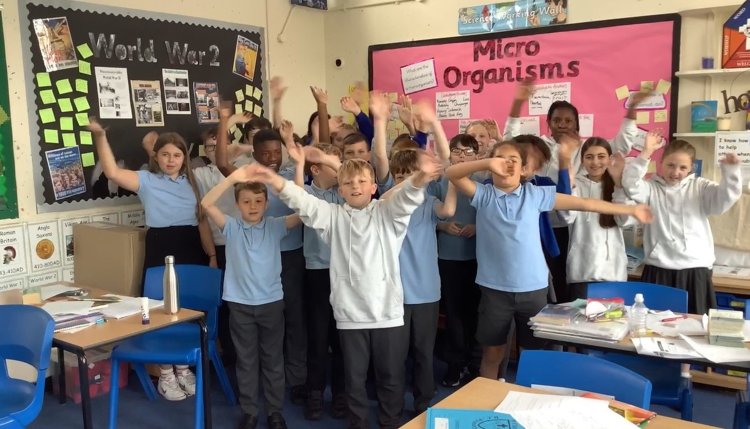 The children were all showing their support for England after Wednesday's semi-final victory. Come on England!
Posted by /blog/author/fcosgrove on 9 July 2021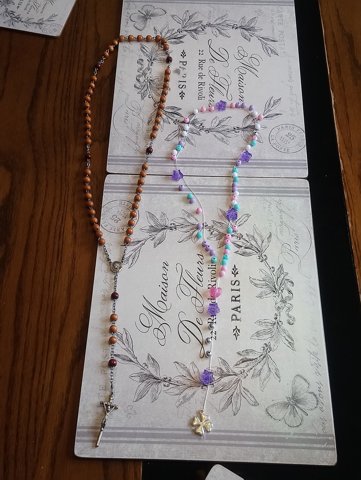 The Nursery children have been busy this week learning about the Rosary.
They were tasked with creating their own Rosary beads using some household items.
Sofia and Kara's mum said "The girls had so much fun counting the beads and trying to stop them rolling away! Thank you for this…
Posted by /blog/author/fcosgrove on 11 June 2020
City In The Community
Our friends at Manchester City in the Community have shared some activities with us which will keep us all busy! Please have a look at these below:
Posted by /blog/author/fcosgrove on 20 April 2020
Thank you for your continued support over the last few weeks and always, we are so blessed at St Clare's to be able to work with such wonderful children and their families. We have loved seeing the children's achievements and the brilliant ways you have enhanced ideas to make their learning as fun…
Posted by /blog/author/fcosgrove on 6 April 2020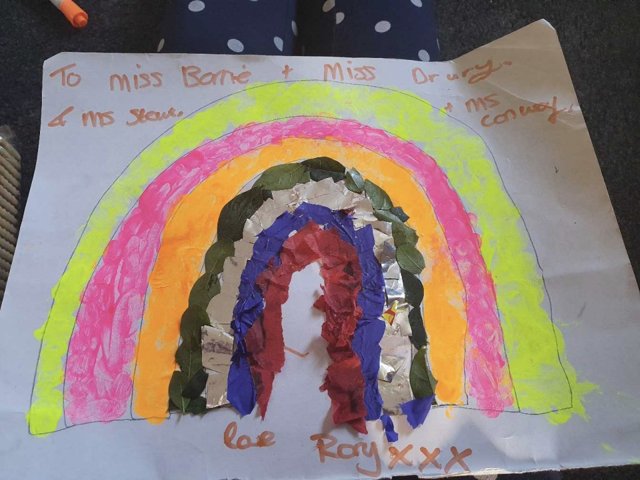 This week, the early years children and their teachers have been busy creating their own rainbow artwork that is now displayed in their windows at home to bring love, hope, joy and happiness to their neighbours during this unsettled time. If you haven't already, we would love for you to have a go…
Posted by /blog/author/fcosgrove on 27 March 2020
Hello to all of our wonderful St Clare's pupils and their families,
"With the schools closed and with us all spending more time at home, it's more important than ever that we keep moving and stay healthy and positive. Exercise is an amazing tool to help us feel happier, more energised, and more…
Posted by /blog/author/fcosgrove on 26 March 2020

We are delighted to share some fantastic news with you. Our school has now officially been judged as an Artsmark Silver School.
We are determined to continue the excellent provision we have developed over the past couple of years of our Artsmark Journey and hopefully next year start our…
Posted by /blog/author/fcosgrove on 28 June 2019
Over the last few days, pupils at St Clare's have been working hard to write some beautiful poems around the theme of Diversity. Each class in years 5 and 6 chose a winning entry, and here are their poems for you to enjoy, read aloud by the pupils themselves! Congratulations to everyone who took…
Posted by /blog/author/fcosgrove on 19 December 2018
Category: Year 6 Blog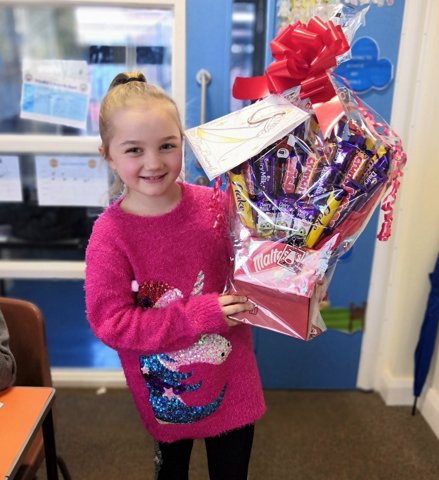 Well done to our very talented Year 3 pupil who won an amazing chocolate prize in the KS2 Kitchen Christmas Card competition. There were so many amazing entries and all the children showed such creativity in their card designs. The winner illustrated the very essence of Christmas and showed Mary…
Posted by /blog/author/fcosgrove on 17 December 2018
Category: School Achievements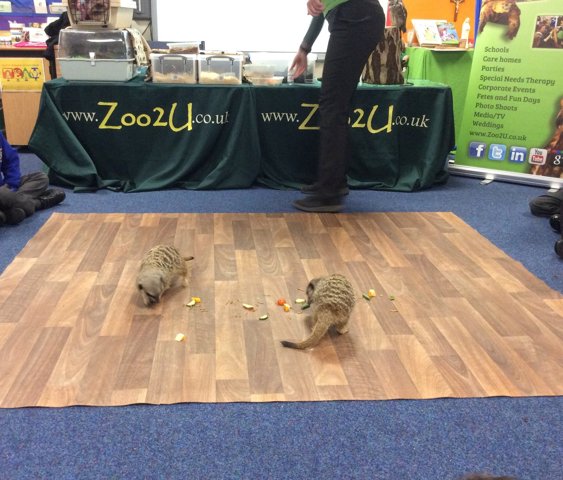 It was very exciting in Year 1 this week when we had some very unusual visitors. We were delighted to welcome meerkats, owls and hedgehogs into the classroom and learn all about their lives which helped us with our topic this half-term of Paws, Claws and Whiskers.
…
Posted by /blog/author/fcosgrove on 26 January 2018
Category: Curriculum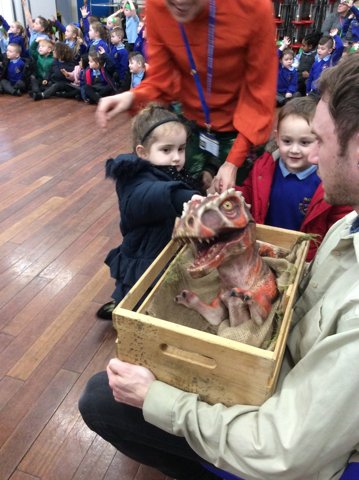 On 17th January all EYFS and Year 1 pupils enjoyed a fantastic Dinosaur Day linked to their class topic. The children had to find dinosaur fossils and identify which dinosaur they had uncovered; they also met a baby dinosaur (in his crate) and Sophie - a 9ft tall Tyrannosaurus Rex! Visit the…
Posted by /blog/author/fcosgrove on 24 January 2018
Category: Curriculum