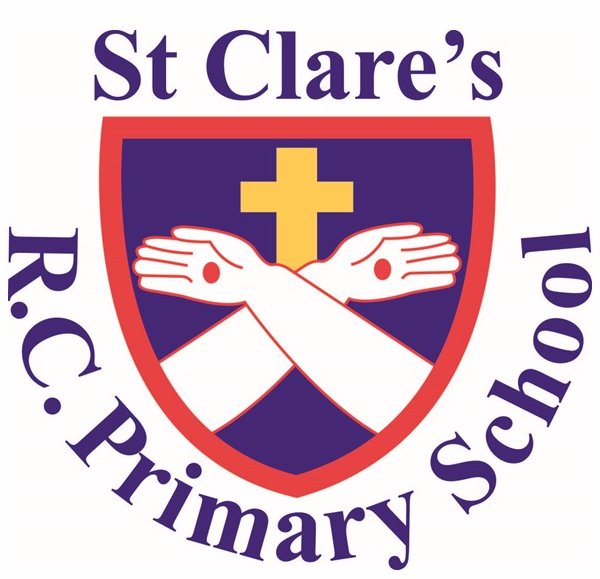 Hello and welcome to the Year 5 class page!
We would like to welcome you and your child to a new year at St Clare's. We are very much looking forward to the year ahead! On this page, you will find information about what the children will be learning throughout and the year and photographs of their amazing work.
27th of April
Here are some photos of our excellent trip to the Science and Industry Museum! We spent all day learning about the industrial revolution in Manchester and having a go with some excellent hands on experiments!
12th of April
Below are some photos from our trip to Our Lady's High School where we had a number of different lessons during the day. We also had a cooking lesson where we made fruit kebabs and learnt the bridge and claw technique to chop fruit!
Below is a list of general information on the weekly routines for each class.
PE:
5H – Indoor PE is on Tuesday and outdoor PE is on Wednesday.
5K – Outdoor PE is on Monday and indoor PE is on Friday.
5O'H – Outdoor PE is on Thursday and indoor PE is on Friday.
Homework will be handed out on a Friday to be completed by the following Wednesday.
Spellings will be handed out on a Monday and the spelling test will be on Friday.
Children should be reading every night and reading records are expected to come into school every day signed.
If you have any questions, please get in contact.
Mr Haynes:
Email: a.haynes@st-clares.manchester.sch.uk
Mr Keogh:
Email: s.keogh@st-clares.manchester.sch.uk
Miss O'Hara:
Email: t.ohara@st-clares.manchester.sch.uk
Check out our videos on the four operations:
Addition
Subtraction
Multiplication
Division
Useful websites:
You may find the following websites useful:
Times Tables - https://ttrockstars.com/
Accelerated reading quizzes - https://ukhosted38.renlearn.co.uk/2244085/default.aspx
BBC learning - https://www.bbc.co.uk/bitesize
Oak National Academy - https://classroom.thenational.academy/subjects-by-key-stage/key-stage-2
Science Fun at Home - https://pstt.org.uk/resources/curriculum-materials/Science-Fun-at-Home
Y5 Summer 1 Curriculum Overview:
Year 5 Summer 1 Overview
Y5 Spring 2 Curriculum Overview:
Year 5 Spring 2 Overview
Y5 Spring 1 Curriculum Overview:
Y5 Spring 1 Curriculum Overview
Y5 Autumn 2 Term Curriculum Overview:

Y5 Autumn 2 Curriculum Overview
Y5 Autumn 1 Term Curriculum Overview:

Y5 Autumn 1 Term Curriculum Overview