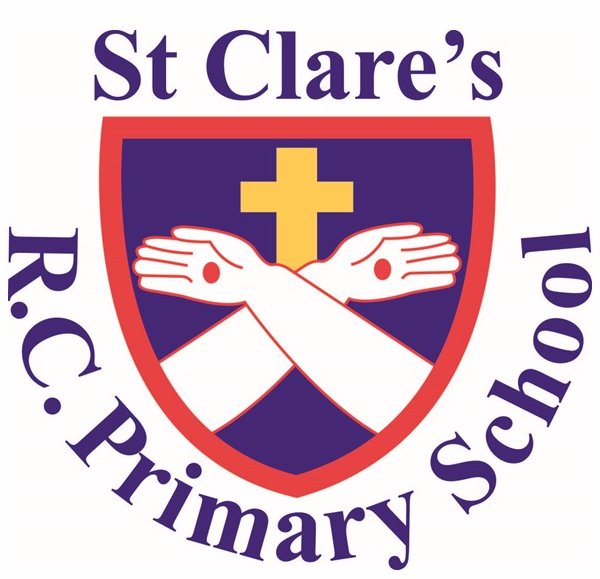 Hello and welcome to the Year 5 class page!
We would like to welcome you and your child to a new year at St Clare's. We are very much looking forward to the year ahead! On this page, you will find information about what the children will be learning throughout and the year and photographs of their amazing work.
Below is a list of general information on the weekly routines for each class.
Spellings will be handed out on a Monday with the test being on Friday.
Homework will be handed out on a Friday to be completed by the following Wednesday.
The daily reading expectation for year 5 is 30mins a night and reading records should be signed and brought into school every day.
5W - P.E - Wednesday indoor, Friday outdoor
5G - P.E - Wednesday outdoor, Friday indoor.
5W welcome presentation
If you have any questions, please get in contact.
Mr Willis
Email: r.willis@st-clares.manchester.sch.uk
Miss Gibson
Email: j.gibson@st-clares.manchester.sch.uk
Check out our videos on the four operations:
Addition
Subtraction
Multiplication
Division
Useful websites:
You may find the following websites useful:
Times Tables - https://ttrockstars.com/
Accelerated reading quizzes - https://ukhosted38.renlearn.co.uk/2244085/default.aspx
BBC learning - https://www.bbc.co.uk/bitesize
Oak National Academy - https://classroom.thenational.academy/subjects-by-key-stage/key-stage-2
Science Fun at Home - https://pstt.org.uk/resources/curriculum-materials/Science-Fun-at-Home
Y5 Summer 1 Curriculum Overview:
Year 5 Summer 1 Overview
Y5 Spring 2 Curriculum Overview:
Year 5 Spring 2 Overview
Y5 Spring 1 Curriculum Overview:
Y5 Spring 1 Curriculum Overview
Y5 Autumn 2 Term Curriculum Overview:

Y5 Autumn 2 Curriculum Overview
Y5 Autumn 1 Term Curriculum Overview:

Y5 Autumn 1 Term Curriculum Overview