Welcome to the Digital leader's page.
Every Monday our digital leaders for the half term meet up for our Coding Club.
Coding club 2022/23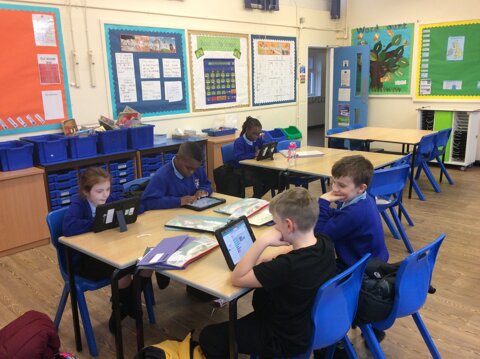 We are currently learning how to code using code.org
We are learning to create programs with sequencing, loops, and events. Translate your initials into binary, investigate different problem-solving techniques, and learn how to respond to cyberbullying. At the end of the course, we will learn how to create our very own game or story which we can share!