Pupil Chaplains
Our Role as Mini Clares Members
Grow in Faith Together.
Assist the Headteacher and the Parish Priest with the delivery and development of the prayer life of the school.
Teach the school community about Saints.
Develop the use of our school chapel
Help the school and Parish family celebrate special liturgical events.
Support with the preparation and delivery of praise and worship sessions, assemblies, collective worship.
Support the school community in fund raising for local, national and international charities – Caritas and Cafod.
Work in partnership with the Caritas Ambassadors.
Work in partnership with other School Worship Team Members.
Together, we decided on our name as Mini Clares, reflecting St Clare's love of helping others and inspiring others to learn more about their faith and connect with God.
Throughout the year, we'll be running mini events and prayer opportunities for the whole school community to get involved with.
In October, we led decades of the Rosary every Friday. We also taught all of the classes throughout the school about the Rosary and how to pray it.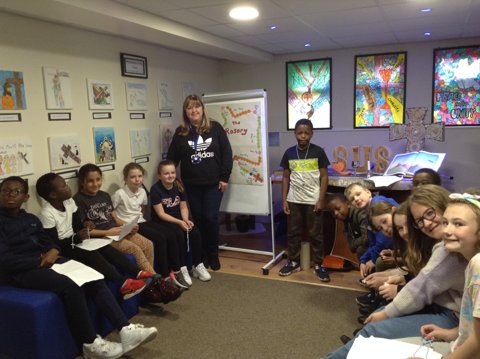 Our Mini Clares collected the harvest from around the school. They sorted the food into different categories and took it to our church's food bank to donate to people in our community who are in need. Fr Dariusz was thrilled with our generosity.