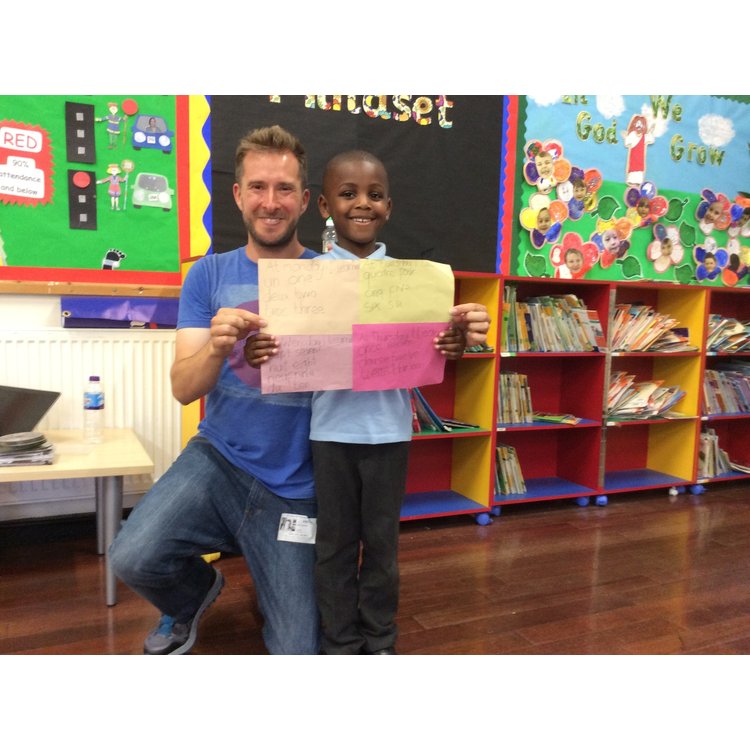 This week at St Clare's we had the privilege of meeting with inspirational speaker, Nick Carter. Nick is part of and organisation called Committedproject.org that helps young people to redirect their lives. They are a group of inspirational adventurers who undertake the challenges on behalf of the charity. Pupils at St Clare's raised over £1100 through their own 'Golden Mile' running challenge on both EYFS, Key Stage 1 and Key Stage 2 playgrounds for Nick's current challenge to run the length of the country (approximately 850 miles) and we think it's going to take him about 6 weeks in these very hot conditions. Nick talked to our wonderful pupils about having goals and facing up to the challenges that life throws up. Bravery, toughness and teamwork were the themes of his assembly but, most importantly for him, it is about helping others.
Nick invited pupils to undertake their own challenges and to send him messages of how they were doing. Year 3 pupils held a competition to name Nick's van and they presented this to him and one of our reception pupils completed one of Nick's challenges to attempt to undertake 5 new activities and presented him with a poster he had made!
To find out more please visit The website http://www.committedproject.org/firststep
Thank you all for your wonderful support and encouragement with this great cause.
Nick Carter motivational assembly