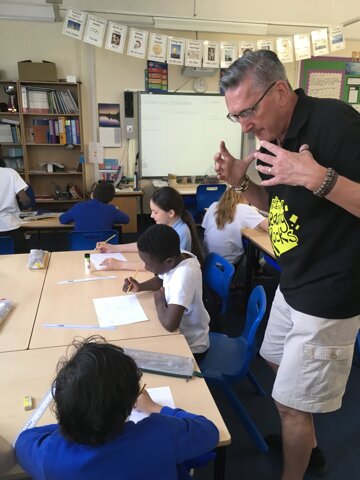 The children in KS2 had an assembly from Stuart Reid, a fabulous author, this morning! Some children bought a book after Stuart's assembly. Year 4 were also lucky enough to have a creative writing session with him today.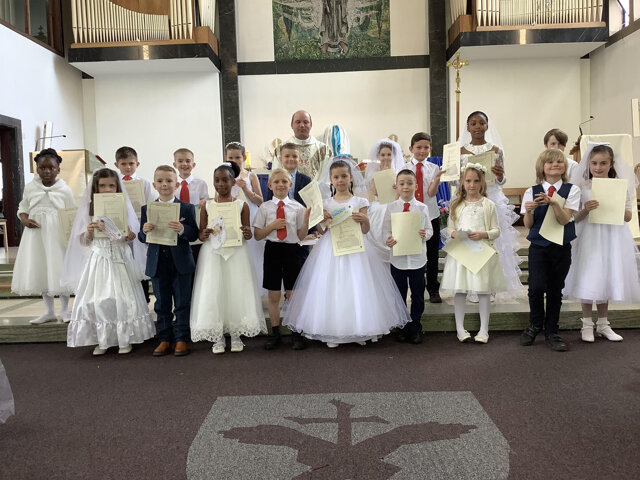 Our first group of children celebrated the Sacrament of Holy Communion for the first time yesterday. They shared a wonderful Mass with their family and friends and the sun shone down on them all. We are very proud of them all!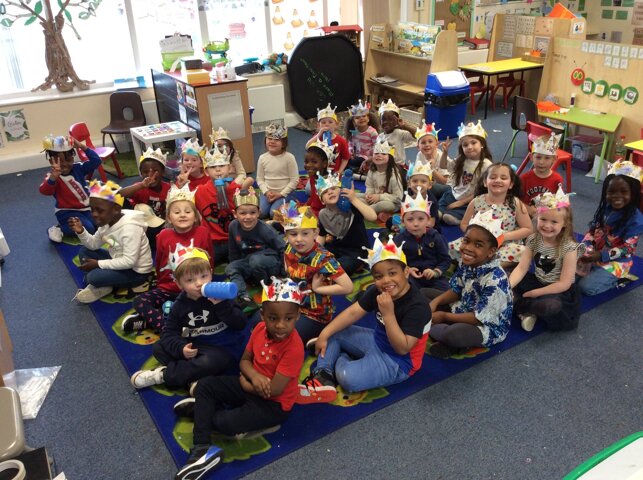 The children of St Clare's had a fabulous day today celebrating the King's Coronation.
There was lots of activities which the children participated in such as making crowns, creating the Union Flag using paint and their finger tips, and creating a collage of King Charles III portrait!
It was…
Today in RE, pupils in 6H have been thinking about some promises they can make suring the Lent period. They really enjoyed splitting these into three categories: Pray, Fast, Give. For 'Pray' they thought of some lovely ideas such as "make sure I pray every day," and "I will ensure I include my…
Our debating team had a fantastic time yesterday competing in their second UDL round at St Luke's Primary!
They took part in two debates:
1- This house would not allow children to use electronic devices on weekdays.
2- This house would make three PE lessons a week mandatory in all…
We had an absolutely fantastic time celebrating World Book Day at St Clare's this year!
Our theme was 'Bedtime Stories' and pupils (and staff!) really enjoyed coming in wearing their pajamas, slippers and dressing gowns- some even brought their favourite teddy bear too!
The theme of World…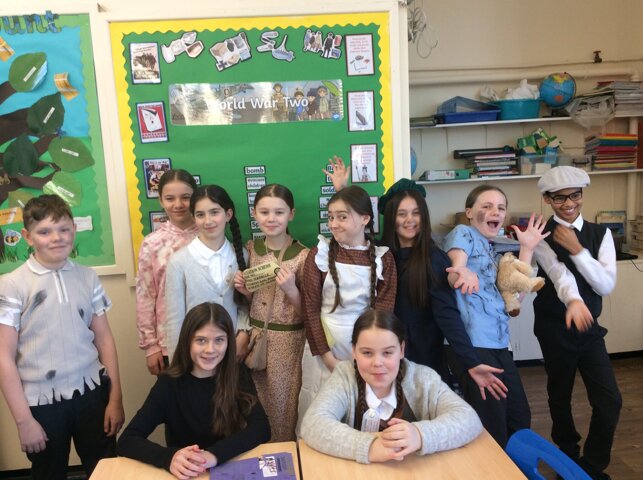 The children in Year 6 had a WW2 day!
Some children came dressed as evacuees and spent the day doing activities based around WW2.
The children created cinnamon honey cookies, which was a snack children had during WW2.
We looked at how Alan Turing was a key part of us winning the war! We…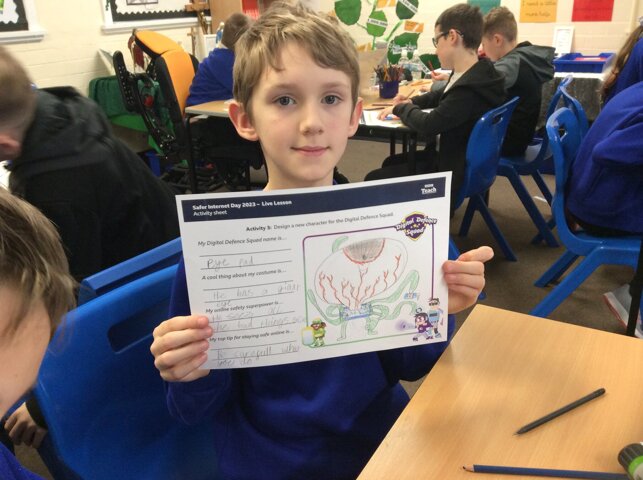 The children of St Clare's celebrated Safer Internet Day with lots of activities during the week.
The children had an assembly introducing the theme for this year which is: Want to talk about it?
We had a drama performance for KS2 telling the children all about online safety, plus some…
On Tuesday, our team of debating pupils entered their first ever competition at another school.
We took two teams, and both teams took part in two debates each. The motions were:
"This House would ban homework for all pupils"
and
"This House would ensure all adults look after their…
The children learned that last Sunday was Chinese New Year.
To celebrate, we were visited by a dance teacher to learn a special Chinese dance.
The children used fans and umbrellas and even made a parade with a Chinese dragon and lion!
The children in Year 5 and Year 6 have been learning how to sing Silent Night in Spanish with Mr Sabatel in preparation for Christmas.
Check the video out: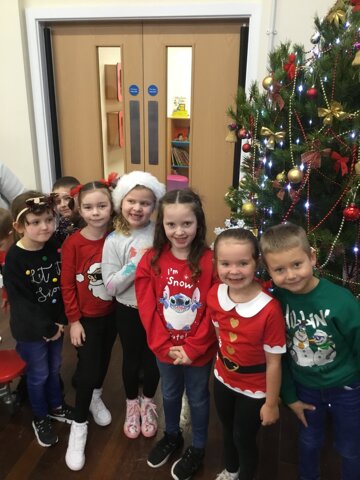 The school celebrated Christmas Jumper Day.
All the children and staff looked excellent in their Christmas jumpers!