Today, all of our Year 6 pupils were lucky enough to visit OLHS' new Outdoor Learning Area.
Enjoying the sunshine they all found a unique place to sit, and in their sketch books created some pieces of art, inspired by the nature around them.
The pupils loved the different elements of the…
Category: Visits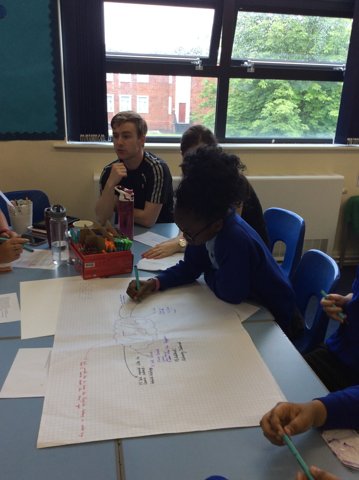 The curriculum is changing at St Clare's so in the summer of 2019, we brought together everyone involved with the school to discuss these important changes. The children talked about what they liked to learn and how they like to go about learning it. Adults listened to them and met together to…
Category: Curriculum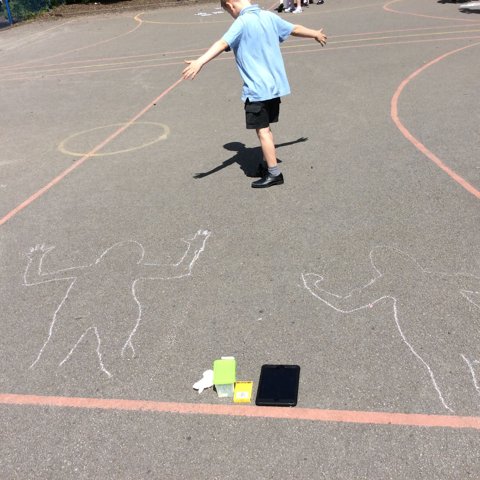 Year 3 made the most of the glorious sunshine we have had lately and took their learning outdoors. they are currently investigating light in their Science topic and to understand shadows, they went out into the playground and explored with their own shadows.
The children created their own…
Category: Visits

We are delighted to share some fantastic news with you. Our school has now officially been judged as an Artsmark Silver School.
We are determined to continue the excellent provision we have developed over the past couple of years of our Artsmark Journey and hopefully next year start our…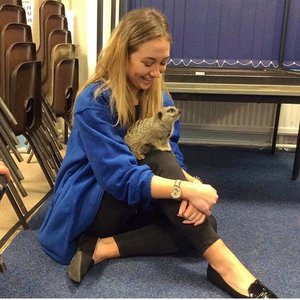 Miss Chisholm taught at St Clare's and left us last year to continue her teaching career in Dubai. Many of us woke up to the tragic news at the weekend that she had sustained severe injuries following a horse riding accident in Dubai the day before her birthday. Miss Chisholm's mother continues to…
Category: News Update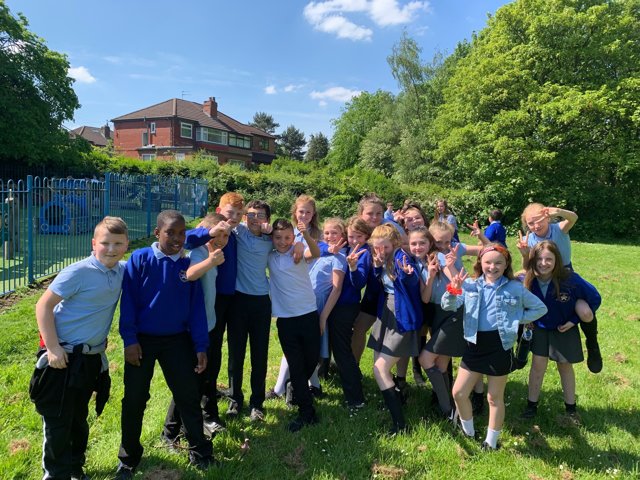 All our Year 6 pupils have had an incredibly busy week with their SATs, and all staff at St Clare's are so proud of them! The pupils have worked so hard and showed such resilience throughout the week. After their last exam, we took advantage of the lovely weather and enjoyed spending some time…
Category: Visits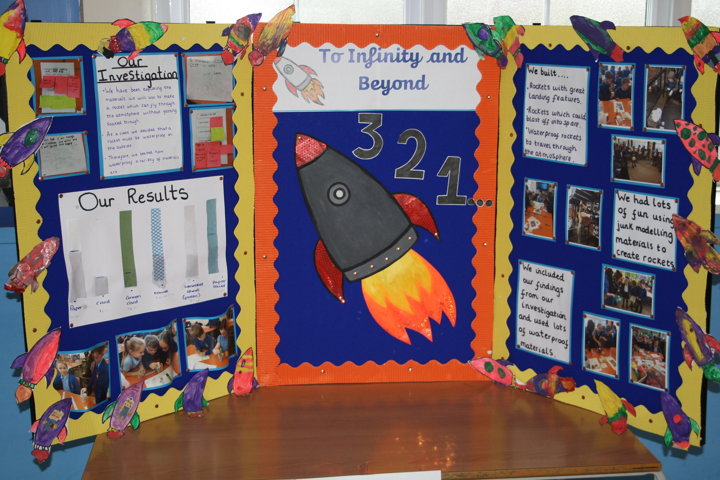 During March, KS2 celebrated British Science Week by hosting a Science School Fair. Throughout the week, the children from years 3,4,5 and 6 worked extremely hard by investigating around our theme of 'Journeys on earth and beyond.'
Each year group was given a specific focus around the…
Category: Curriculum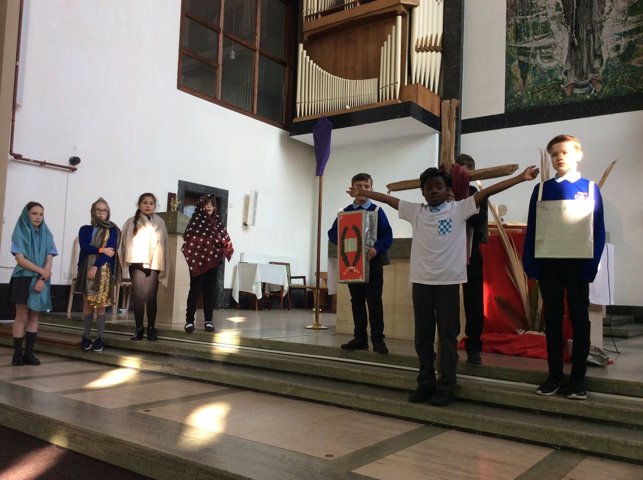 Year 5 led Stations of the Cross. Thank you to all who helped and thank you to all who came and watched. The children loved practicing and leading this important ceremony during Holy Week.
Category: Curriculum
Today at St Clare's we were delighted to welcome back Nick Carter from the Committed Project Charity who hosted our KS2 assembly. Nick talked to us about conquering our deepest fears and shared his latest adventures of exploring some of the world's deepest caves. Nick presented some of our…
Category: Visits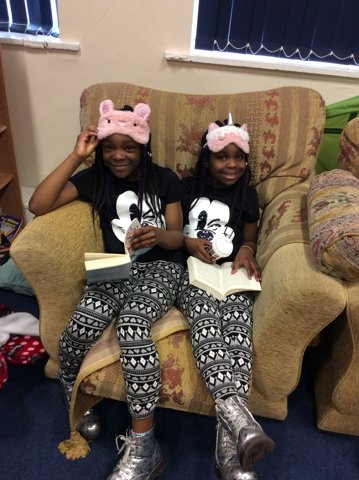 World Book day 2019 has been a resounding success at St Clare's! Our theme this year has been 'Bedtime Stories' and pupils absolutely loved coming in to school wearing their favourite slippers and snuggly pajamas! Each class spent some time reading in the library and having delicious hot chocolate…
Category: Visits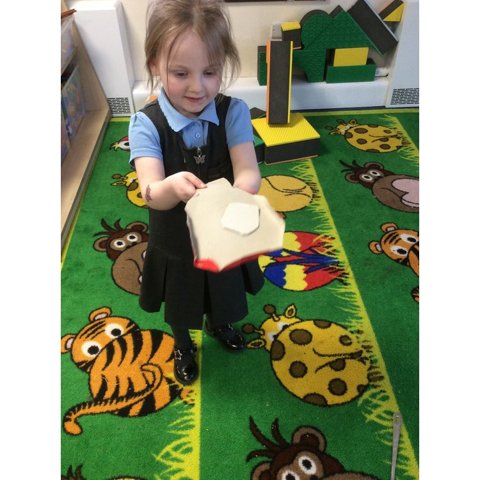 We have been learning all about Shrove Tuesday (aka pancake day) in nursery. We learnt that Shrove Tuesday is the day before Lent and why we eat pancakes. We found out how to make a pancake and that some people take part in pancake races. Some of us made our own frying pans and pancakes and…
Category: Visits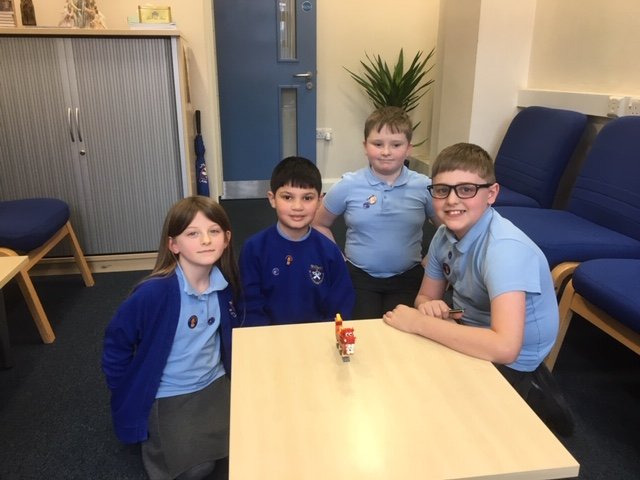 The Lego group, which meets each week in the library, makes all sorts of wonderful things. Today they brought along an amazing dragon with a moving mouth. To make this remarkable piece, everyone had a role and each person helped from design to finish. Watch out for next week's little bit of…
Category: Curriculum