22 September 2021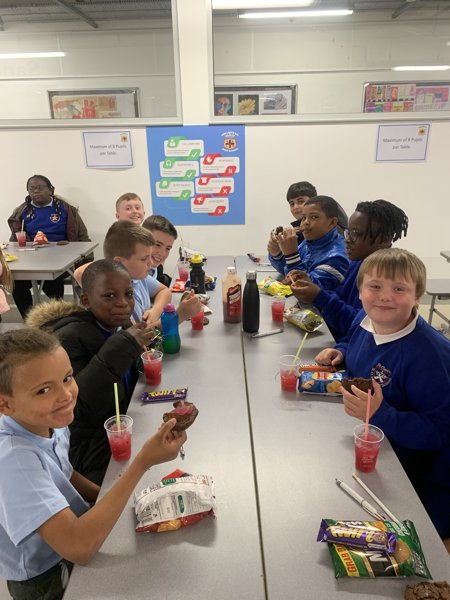 6H have had an absolutely fantastic morning today!
They were fortunate enough to visit Our Lady's High School, for a really exciting electricity workshop.
At the workshop, they learnt all about making circuits, and why electricity is important. They had an absolute blast using the high-tech equipment to make some really unique circuits, with buzzers, motors and light bulbs.
As well as this, the pupils were treated to an amazing snack (slush puppies and cookies!) in the high school canteen.
A great morning was had by all!
"Going there today was great- it was very exciting to learn amazing electricity and circuits!" Jacob
"I learnt a lot about electric eels!" Lewis
"The snacks were absolutely amazing!" Damien
"It was amazing, I can't wait to go to high school now!" Halina
"Going to Our Ladies was great, I can't wait for Year 7!" Kian
"Using the electrical equipment was so fun!" Daniel
"I enjoyed the delicious snacks!" Mariam
"Making the circuits was fun and I learnt a lot!" Mariatu
"I loved going there and learning more about electricity!" Poppy
Posted by Rachel Howard