9 February 2021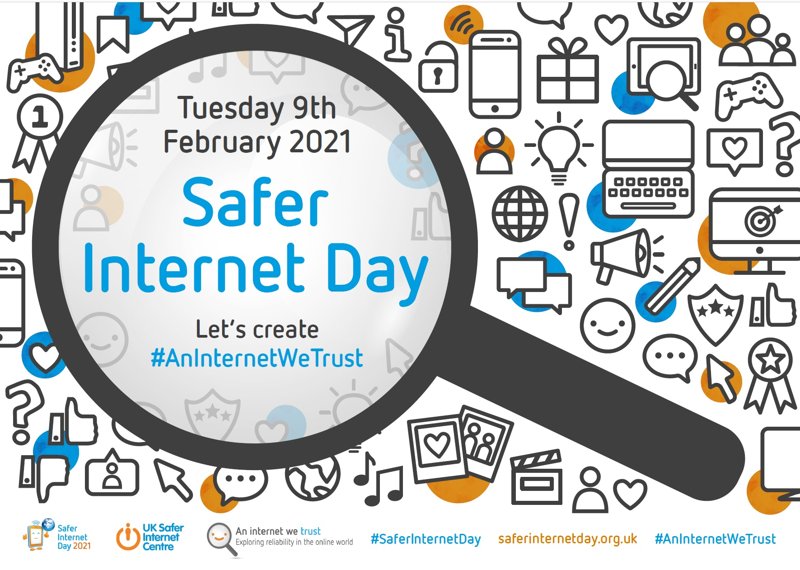 Today is Safer Internet Day!!
The theme this year is, 'An internet we trust: exploring reliability in the online world'
Teachers will be sharing a virtual assembly based on this.
The children will be completing an activity based on internet safety today in school or remotely from home.
Here are some documents which you will find useful at home:
Safer Internet Day 2021
Please visit this website for any queries over internet safety:
https://www.saferinternet.org.uk/safer-internet-day/safer-internet-day-2021/i-am-parent-or-carer
If you have any problems over being safe on the internet please contact school
Posted by James Flint