15 March 2023
Our debating team had a fantastic time yesterday competing in their second UDL round at St Luke's Primary!
They took part in two debates:
1- This house would not allow children to use electronic devices on weekdays.
2- This house would make three PE lessons a week mandatory in all schools.
Our pupils did St Clare's so proud, and their debating skills have improved hugely over the last few weeks. They raised some amazing points and spoke clearly and with confidence. We were told we scored very highly, so we are waiting with much anticipation now to find out our place on the leaderboard.
Well done to the pupils!
DM2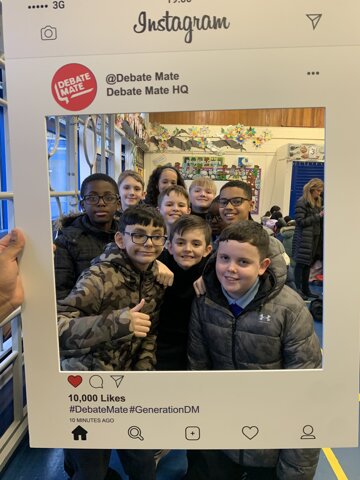 Posted by Rachel Howard