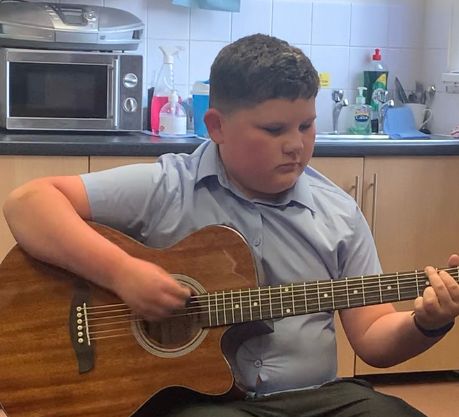 A year 5 pupil stunned us this week when he brought in his recent birthday gift to play for Mrs. O'Keefe and Mrs. Sylvester. We loved hearing him play. Well Done.
Category: School Achievements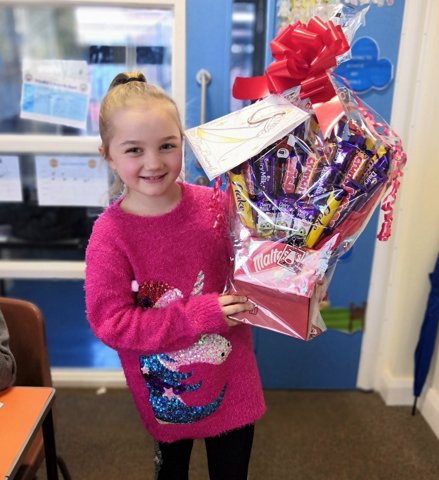 Well done to our very talented Year 3 pupil who won an amazing chocolate prize in the KS2 Kitchen Christmas Card competition. There were so many amazing entries and all the children showed such creativity in their card designs. The winner illustrated the very essence of Christmas and showed Mary…
Category: School Achievements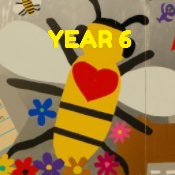 During ICT this half term, year 6 pupils have been learning all about E-Safety, staying safe online, and writing blogs. We have looked in detail at what makes a good blog, how blogs can be helpful, how blogs can be harmful, and what particular types of blogs the children enjoy. We ended the unit…
Category: School Achievements
This week we have had the pleasure of taking some of our wonderful year 5 and 6 pupils to compete in the 2018 Sports Hall Athletics Competition. Our talented pupils took part in several field and track events including javelin, long jump, speed bounce, chest press and relay. We are delighted to…
Category: School Achievements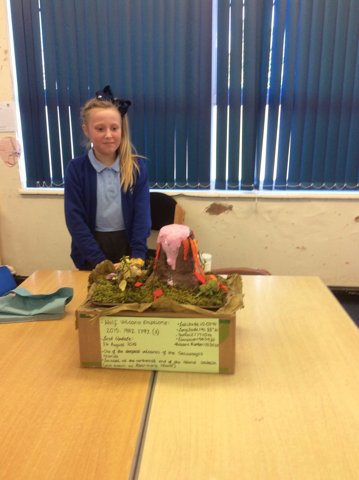 For the finale of our exciting Charles Darwin topic, one of our pupils has put a lot of time and effort in at home to make an incredible volcano! The design of the volcano was fantastic and incredibly detailed (our favourite bit was broccoli trees!) and it is clear she has taken pride in her…
Category: School Achievements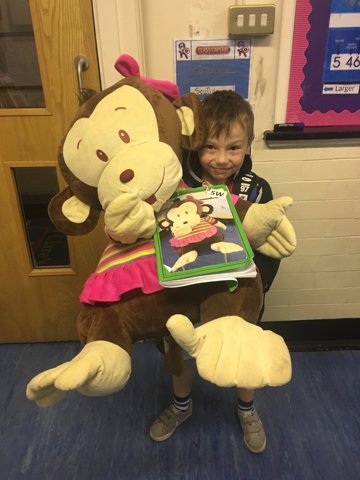 Mary the monkey has chosen who she wants to spend her half term with. She has been watching closely over the past seven weeks and it's been a very hard decision.
Category: School Achievements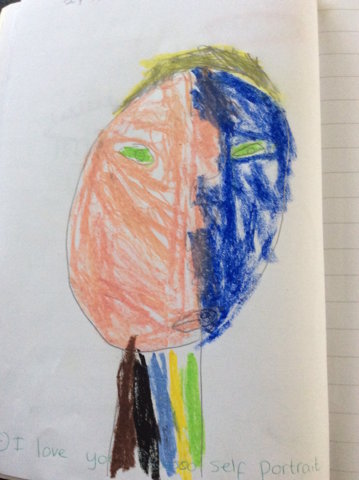 In Year One we have been studying the famous artist Pablo Picasso. First, we studied different portraits that Picasso created, deciding what we did and didn't like. Next, we studied each facial feature in detail, focusing on the different lines, shapes and colours that we could see. We took…
Category: School Achievements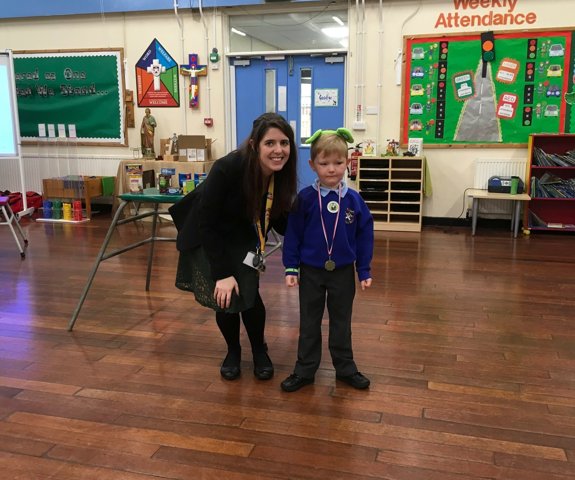 One of our amazing pupils completed a charity walk this Sunday in Heaton Park to raise money for the Royal Manchester Children's Hospital charity. His incredible efforts raised over £900. What a superstar!
Category: School Achievements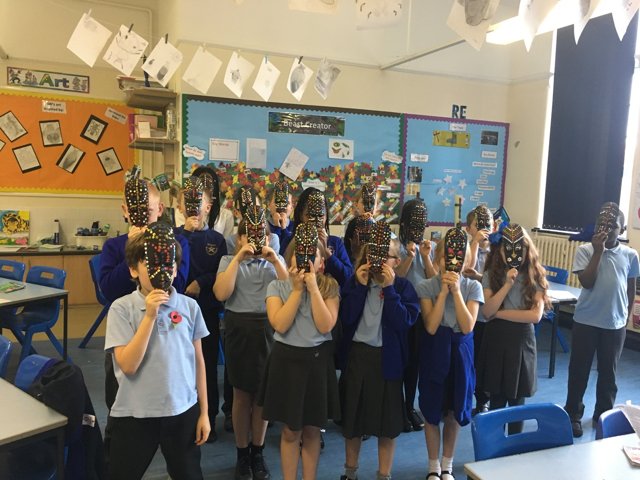 This week at St Clare's we have been learning all about Black History. We had visitor who helped us design our very own African masks to take home. In literacy we wrote instructions on how to make these, and in topic we researched famous people and did a fact file on them for our school…
Category: School Achievements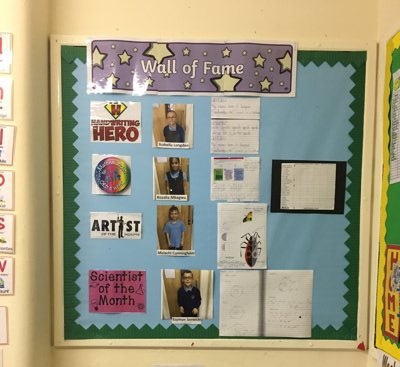 Year 5W have been working really hard each and every day. This week our wall of fame nominees have been chosen. The children have worked extremely hard and as a result have made it to our achievement wall. This will be monitored throughout the year and at the end of School year the child with the…
Category: School Achievements