27 September 2017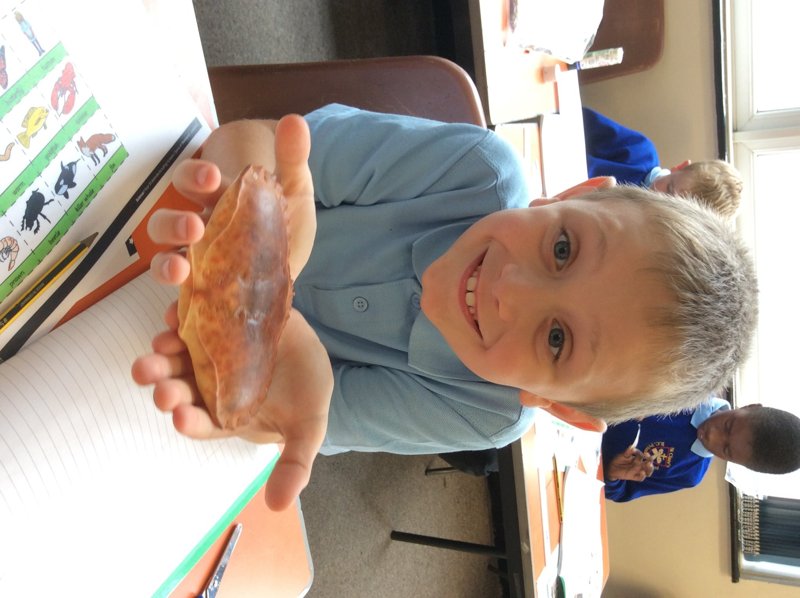 Today, 3S have had a fantastic afternoon learning all about the three different types of skeletons! Their favourite type was definitely the exoskeleton.
We had lots of fun dressing up in armoured clothing including a motorbike helmet! We also looked at a real crab, and explored his exoskeleton, before finally making our own exoskeleton for our arms using various hard materials.
What at a brilliant afternoon!
We would love for you to pop in and see our lovely photos of our learning on our classroom display.
Mrs Salza (class teacher)
Posted by Kerry Salza
Category: Curriculum