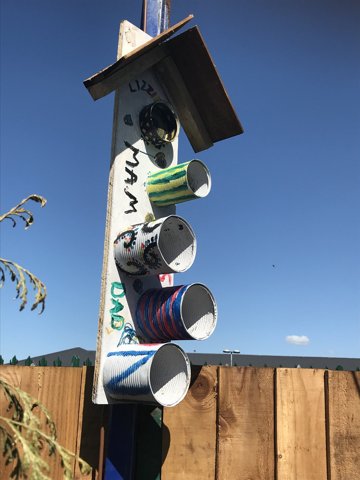 Hello all!
This week we decided to make the most of the lovely weather in 6L. Our task was to build a bird feeder out of recycled household materials. I am very proud of all of the student's work however, this week Elizabeth's bird feeder stole the show! Well done Elizabeth for all of your…
Category: Year 6 Blog
In 6L we have started doing weekly challenges! Last week, I set a writing challenge where pupils in 6L has to start their story with a certain line and include a plot twist! I received lots of brilliant stories which were all a pleasure to read. However, I have decided that the story below is the…
Category: Year 6 Blog
Over the last few days, pupils at St Clare's have been working hard to write some beautiful poems around the theme of Diversity. Each class in years 5 and 6 chose a winning entry, and here are their poems for you to enjoy, read aloud by the pupils themselves! Congratulations to everyone who took…
Category: Year 6 Blog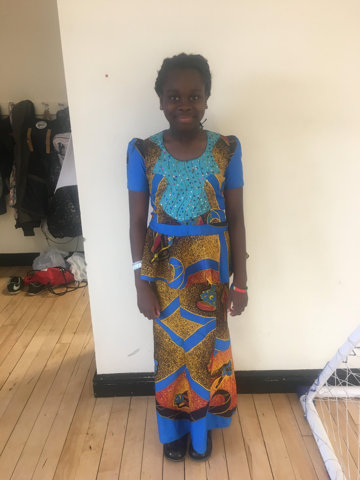 As we are celebrating black history week, one of our pupils in 6N has brought in a fantastic example of her native dress.
She has explained to the class how she wears this outfit for African parties and sometimes for church. Her Grandmother's designer had this made and sent over, all the way…
Category: Year 6 Blog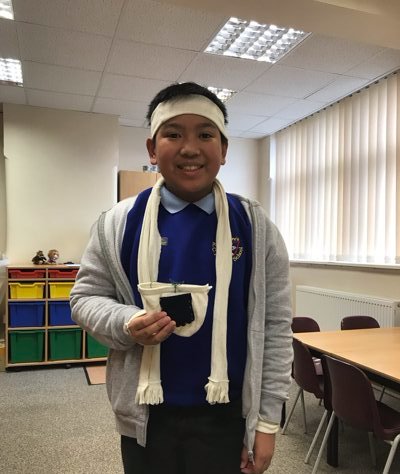 We were very impressed with this homework today from one of our pupils, where new clothes were made out of old ones. Using his mother's thermals, our Year 6 pupil created a wallet, headband and wrist bands then showed them off to staff. Well Done!
Category: Year 6 Blog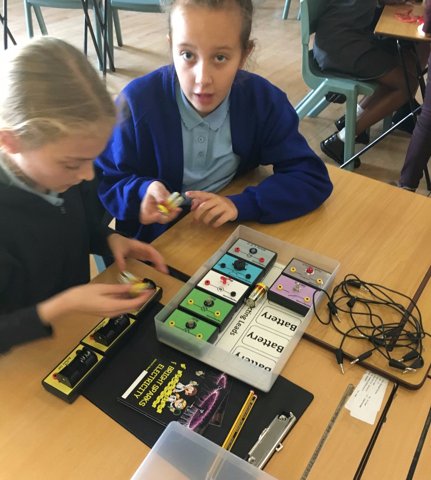 Some of our Year 6 pupils thoroughly enjoying their day at Our Lady's learning about electricity.
They have learned about electrical safety, have created circuits and much more.
Many pictures to follow...
Category: Year 6 Blog