15 February 2019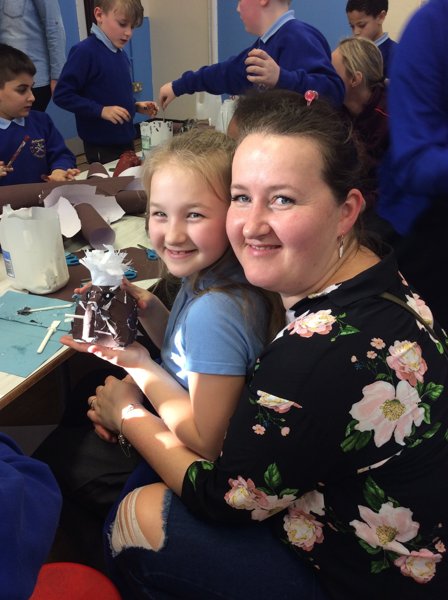 On Friday 15th February, Year 3 completed their last topic lesson with the help of their grown ups.
We have had lots of fun learning about the stone age, bronze age and iron age and were inspired by some lovely homework that was brought in by one of the children, so we decided that we would all make our very own woolly mammoths using recycled materials.
We had so much fun! Thank you again to those grown ups who joined us for our learning.
Love Mrs Salza and Miss Dodman
Posted by Kerry Salza
Category: Curriculum