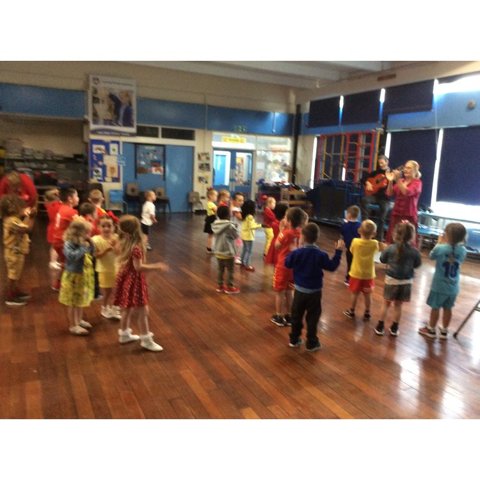 This week in nursery we have enjoyed celebrating Spanish day! We learned some words from the native language of Spain and loved being involved with some Spanish Flamenco dancing, mosaic making, learning the colours of the Spanish flag and researching Guatemalan worry dolls - we had so much fun…
Category: Curriculum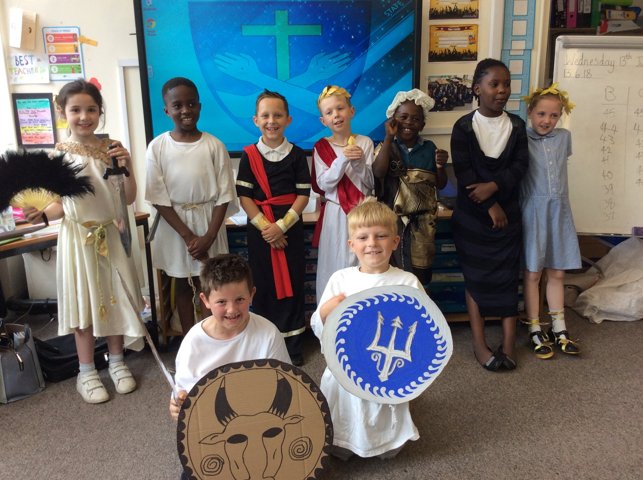 On Wednesday 13th June Year 3 had a fantastic fun-filled day learning all about the Ancient Greek's. They had the chance to play traditional Greek board games, apply their mathematics skills with a jigsaw activity, create their own Olympic games as well as research the history of Ancient Greece…
Category: Curriculum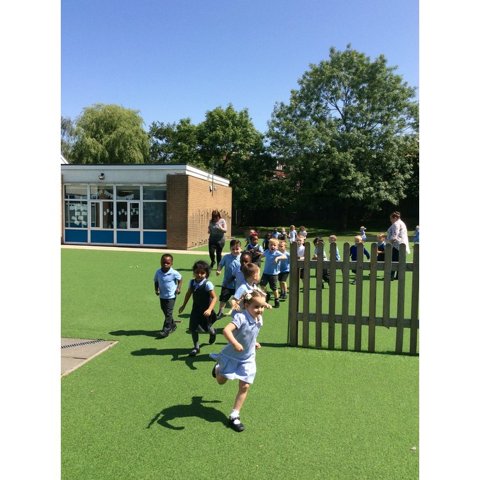 Today we started our whole school sponsored Golden Mile. The children are off to a fantastic start, keep it up everyone! Here's some pictures of our nursery children taking part today.
Category: Curriculum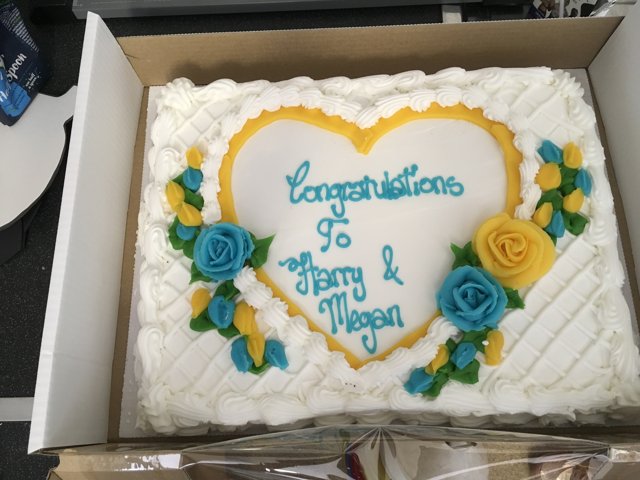 Today, St Clare's RC Primary School celebrated the Royal Wedding with lots of fun and activites.
LKS2 spent the afternoon playing traditional garden games such as; tin can alley, hopscotch, ring toss, duck duck goose and parachute games. They also competed amongst each other to create the…
Category: Curriculum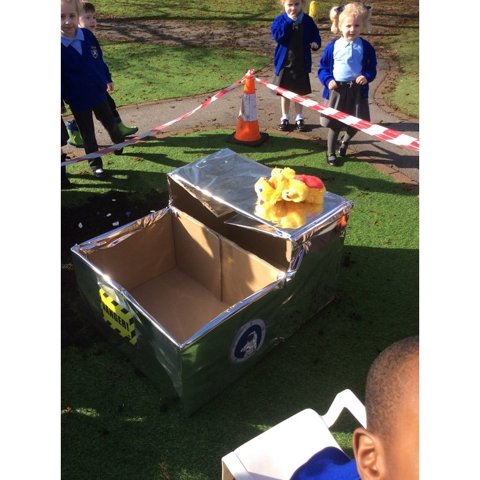 This week in nursery we discovered that it had been invaded by aliens over the Easter holidays. To introduce our new topic on Space the children explored a rocket ship that had crash landed in the early years playground. They also discovered some moon rocks and even the aliens themselves! A super…
Category: Curriculum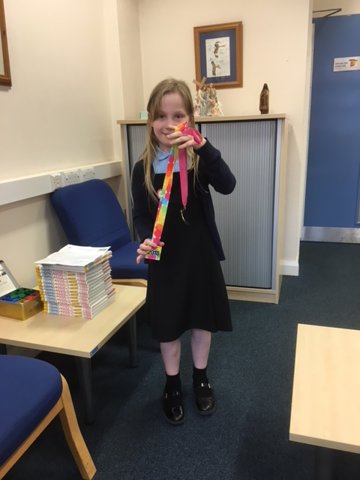 One of our pupils struck gold during recent gymnastics finals and her recent haul comes after much hard work and guidance from her sister. She is incredibly proud of her wonderful achievement and her teacher and teaching assistants were amazed to see her medals and photographs from a very…
Category: Curriculum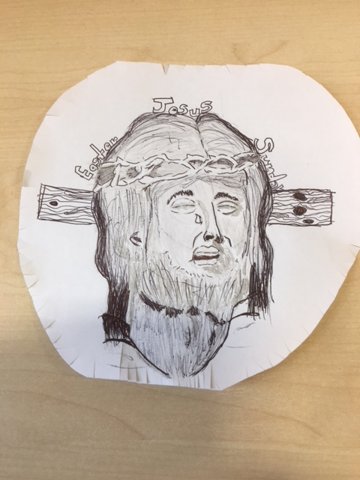 During Holy Week pupils have been reflecting on the last days of Jesus, his journey to the cross and the Resurrection. This stunning image was produced by one of our Y5 pupils as a piece of homework.
Category: Curriculum
During this term, every class has been hard at work to improve their maths. Now a group of Y6 pupils has helped analyse the impact of pupils' endeavours before setting out their findings in a wonderful series of graphs and tables. Thanks to their analysis, we now have a clear picture of how…
Category: Curriculum
In nursery we have been looking at different ways to travel, jump, roll and balance using the apparatus. We are gaining so much confidence in PE!
Category: Curriculum
Nursery really enjoyed inviting our parents and careers to our 'Mother's day class assembly.' We hope everyone enjoyed our singing, story telling, painting, dancing and of course the daffodils.
Category: Curriculum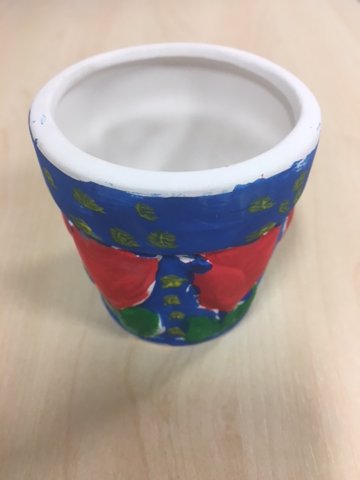 When it snowed last week and pupils couldn't get out, one Y3 girl decided it was time to banish the long hours with a creative project all of her own. I think you'll agree that it's just amazing.
Category: Curriculum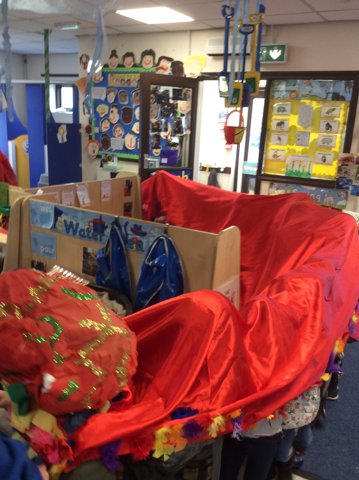 The children enjoyed celebrating Chinese New Year in Nursery! They dressed as a Chinese lion to parade around the nursery classroom and even tickled their taste buds with some Chinese food tasting! A wonderful day nursery, well done everyone!
Category: Curriculum