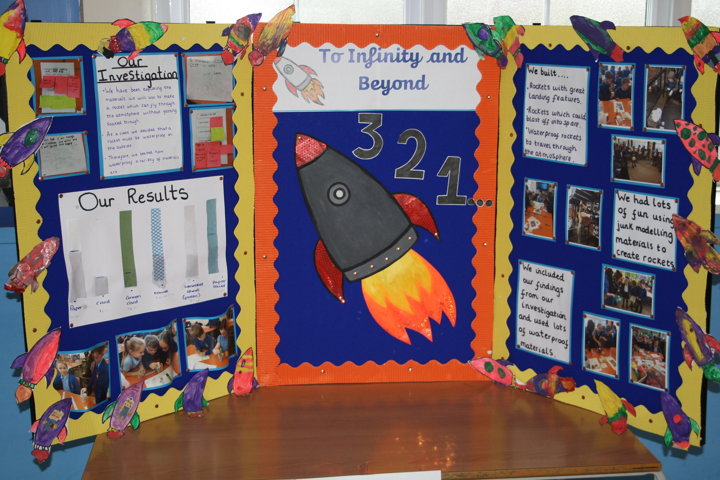 During March, KS2 celebrated British Science Week by hosting a Science School Fair. Throughout the week, the children from years 3,4,5 and 6 worked extremely hard by investigating around our theme of 'Journeys on earth and beyond.'
Each year group was given a specific focus around the…
Category: Curriculum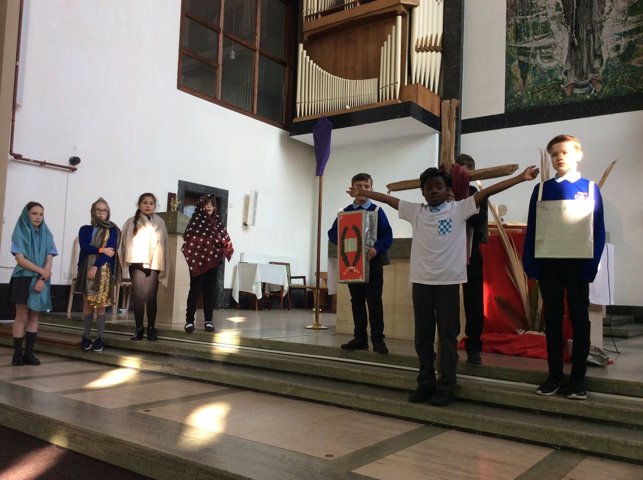 Year 5 led Stations of the Cross. Thank you to all who helped and thank you to all who came and watched. The children loved practicing and leading this important ceremony during Holy Week.
Category: Curriculum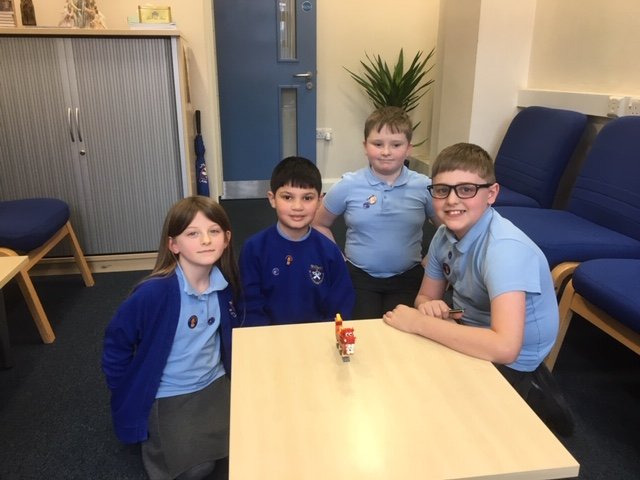 The Lego group, which meets each week in the library, makes all sorts of wonderful things. Today they brought along an amazing dragon with a moving mouth. To make this remarkable piece, everyone had a role and each person helped from design to finish. Watch out for next week's little bit of…
Category: Curriculum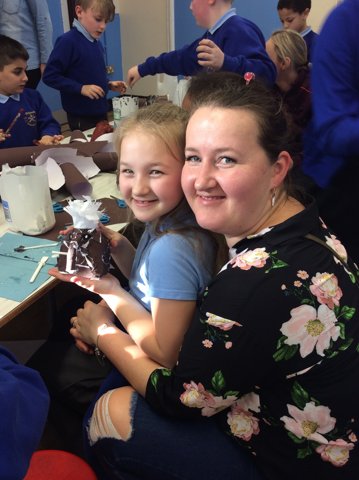 On Friday 15th February, Year 3 completed their last topic lesson with the help of their grown ups.
We have had lots of fun learning about the stone age, bronze age and iron age and were inspired by some lovely homework that was brought in by one of the children, so we decided that we…
Category: Curriculum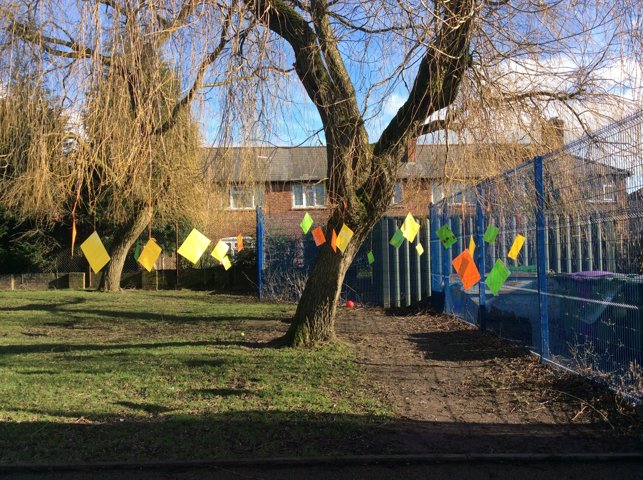 Over the past 2 weeks Year 3 have been putting their learning of plants into other areas of the curriculum.
In Literacy we created a' poet tree' which is now displayed in our playground for everybody to enjoy! We also wrote a letter to a scientist who was proposing to remove all plants…
Category: Curriculum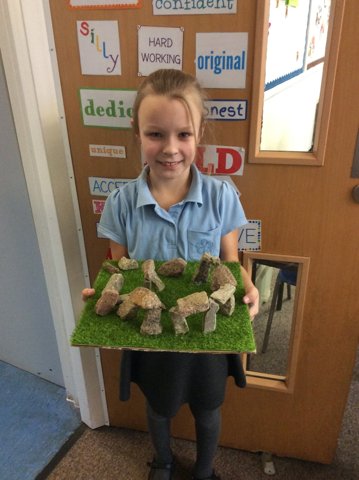 This week, Year 3 were asked to create something which represents the learning so far of the Stone age.
The children have been busy over the weekend creating amazing sculptures, tools and pictures!
Have a look at their amazing efforts!
Category: Curriculum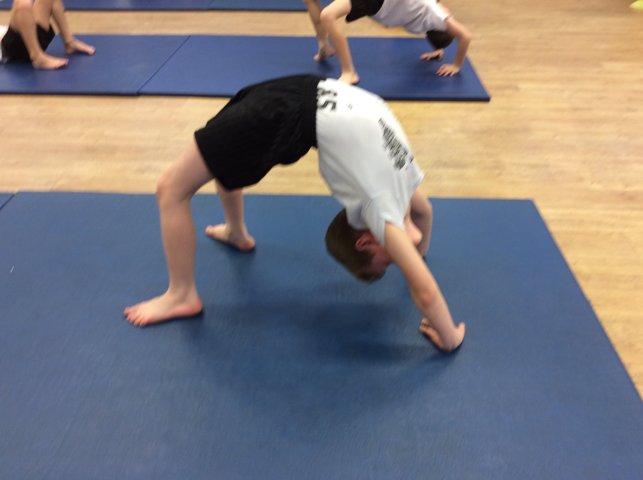 Each Wednesday PE session, 3S are very lucky to have a coach from City in the Community join them. Ryan teaches the children a variety of skills and builds on how to work as a team effectively. The children thoroughly enjoy this time with Ryan and transfer their newly learned skills to their…
Category: Curriculum
The nursery children have been very busy creating their own fireworks and rockets for their home learning challenge this week. They have used some junk modelling materials to construct some wonderful masterpieces! Well done everyone.
Category: Curriculum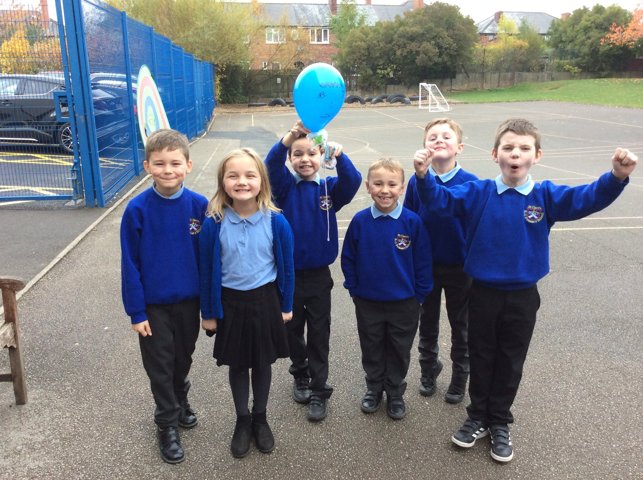 On Monday 5th November, KS2 had a fantastic day becoming engineers. Our day started off with a visit from the Museum of Science and Industry, where children learned all about the history of engineering, learned what the term meant and took part in a few fun experiments.
They were then…
Category: Curriculum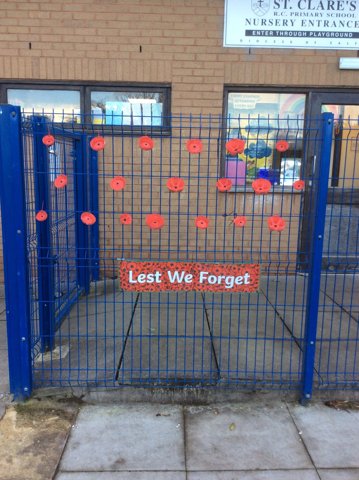 Nursery have been busy learning about Remembrance Sunday. We made poppies for our poppy wall, we listened to 'The Last Post,' we took part in a 2 minute silence and learnt all about the soldiers who have helped us. We hope to add more poppies and fill our fence. Pop by nursery to see our…
Category: Curriculum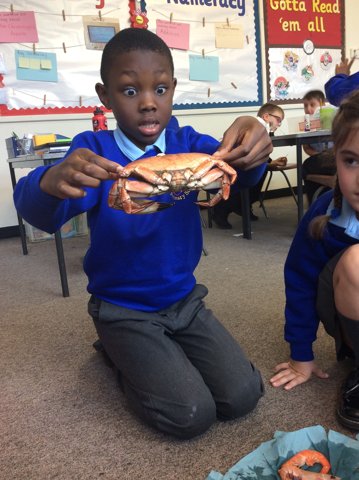 This afternoon, 3S and 3D explored different types of skeletons including; endoskeletons, exoskeletons and hydrostatic skeletons.
We had lots of fun investigating the pros and cons of each skeleton and looked at examples of exoskeletons with the help of some shrimp and crabs! We can now…
Category: Curriculum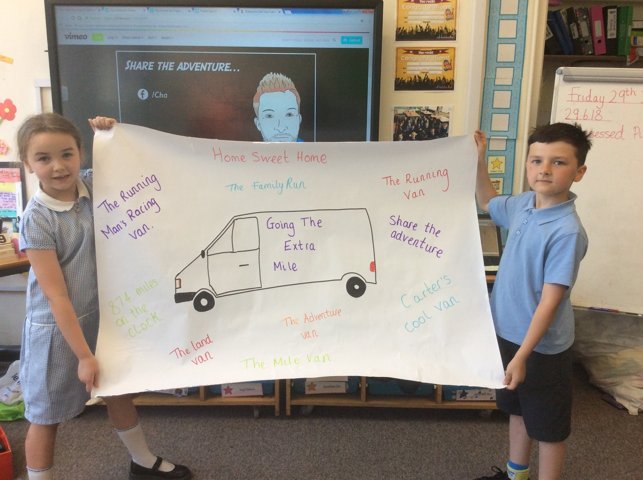 This afternoon the children at St Clare's were lucky enough to have a very special visitor come to our school.
Nick Carter held an inspirational assembly for both KS1 and KS2 and shared his experience of his adventures and challenges that he has been on so far. These included challenges such…
Category: Curriculum