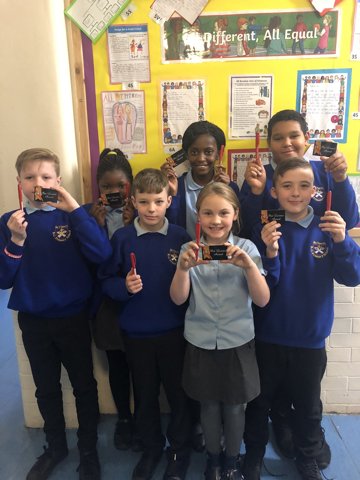 Well done to all the upper key stage 2 pupils who have achieved their pen licence in recent weeks.
Category: Visits
Earlier today, our new Debating Team went on an exciting visit to Manchester University, for this years Debatemate Launch. The pupils got to experience what being a University Student must feel like, as they sat in one of the humongous lecture theatres. The Launch was incredibly exciting, it was…
Category: Visits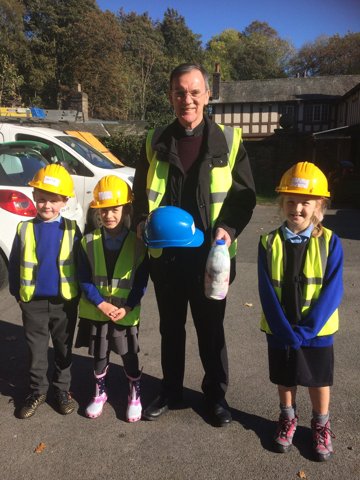 Pupils of St Clare's tree club had a wonderful day on a visit to see Bishop John at Wardley Hall before half term. Fully kitted out, and drawing on the expertise they have developed in the weekly club, the children assisted with counting and recording the trees in the grounds and, while there,…
Category: Visits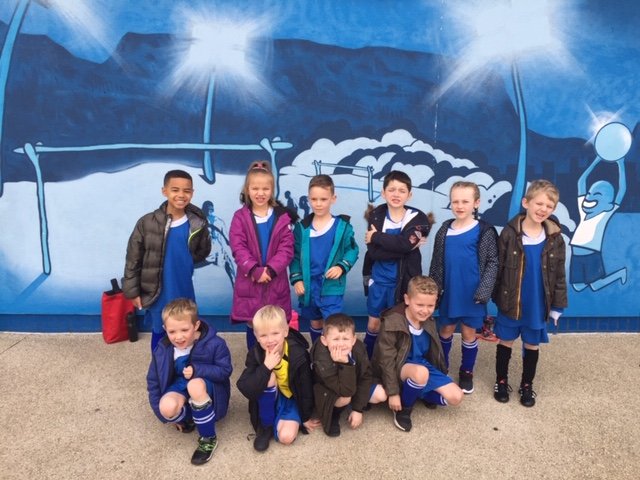 Last week our Y2 pupils visited Manchester City's former training centre to participate in a football competition. Once again, everyone had a great time and enjoyed showing off their wonderful skills during a very memorable day. Our thanks go to Manchester City for organising the event once…
Category: Visits
At the beginning of October, KS2 has a wonderful time celebrating Black History Month.
In class, each year group chose a different inspirational Person to base all their work around, which resulted in some fantastic biography writing, and amazing portraits. The children found that learning…
Category: Visits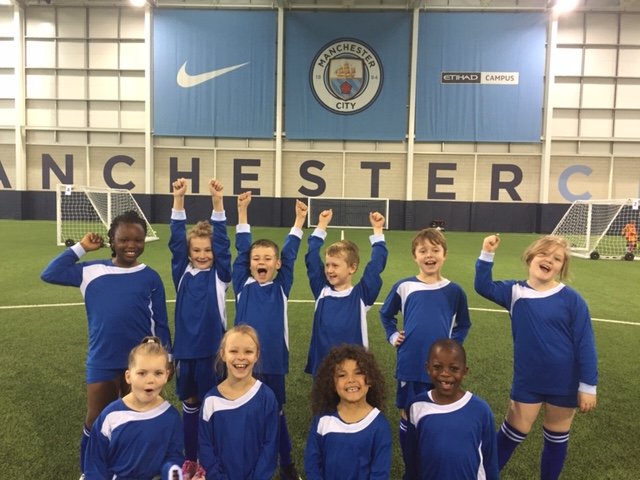 10 of our Y3 pupils enjoyed a great day out at Manchester City's training centre last week and were delighted with the experience of representing St Clare's during a competition that saw them display their incredible teamwork and skills. As you can see from the picture, it was a very special…
Category: Visits
A warm welcome to all of our new nursery pupils and families. We have had an excellent start to the year and we have already been busy taking part in so many exciting activities. The children are thoroughly enjoying their coaching sessions on Wednesdays with their teachers and coach, James, where…
Category: Visits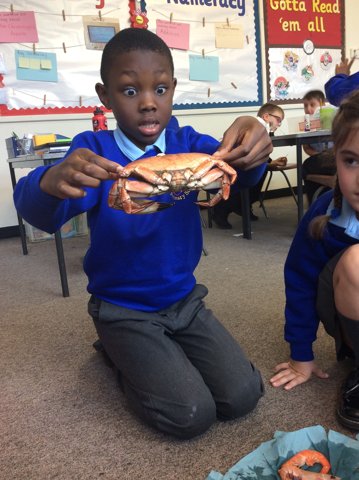 This afternoon, 3S and 3D explored different types of skeletons including; endoskeletons, exoskeletons and hydrostatic skeletons.
We had lots of fun investigating the pros and cons of each skeleton and looked at examples of exoskeletons with the help of some shrimp and crabs! We can now…
Category: Curriculum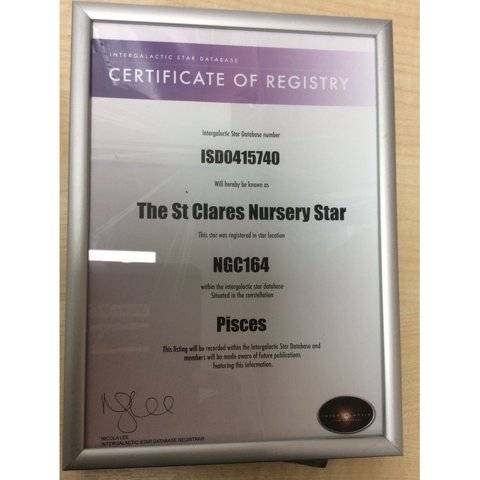 Today at St Clare's we are extremely excited and overwhelmed to announce that we are the very proud owners of our own St Clare's Nursery star situated in the Pisces constellation of our galaxy! This extremely thoughtful and generous gesture was made by our incredible nursery parents and carers! We…
Category: Visits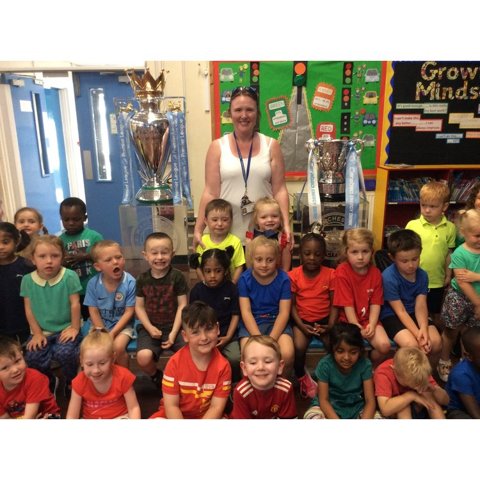 We have been delighted to welcome Bernard Halford, President of Manchester City Football Club and Sam Waterhouse, Manchester City Football Club Schools Partnership Manager to St Clare's! We were all inspired listening to Bernard's fruitful career and we even had the opportunity to see the Premiere…
Category: Visits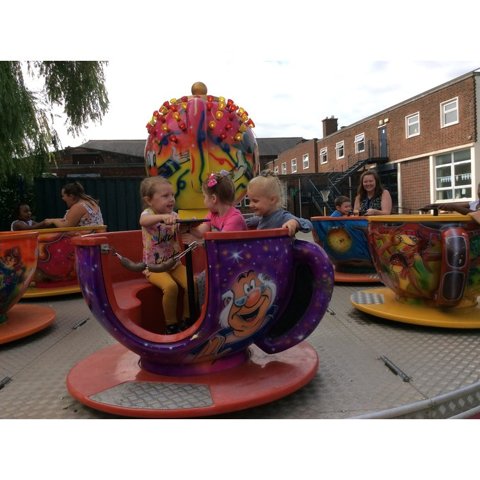 Today at St Clare's we have thoroughly enjoyed taking part in a wonderful range of exciting activities to help us celebrate the end of the school year! From giant inflatables and magicians to circus acts, ponies, tortoises and llamas! We have made so many happy memories which we will cherish…
Category: Visits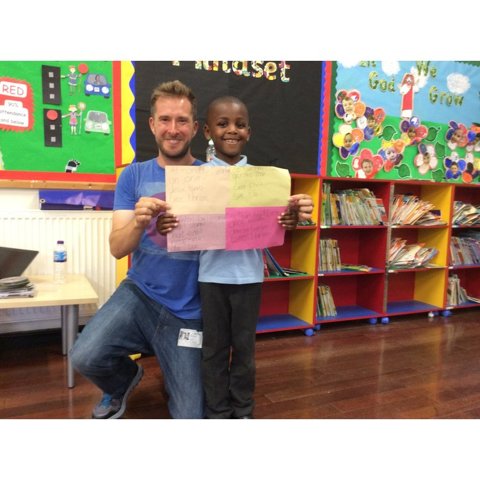 This week at St Clare's we had the privilege of meeting with inspirational speaker, Nick Carter. Nick is part of and organisation called Committedproject.org that helps young people to redirect their lives. They are a group of inspirational adventurers who undertake the challenges on behalf of…
Category: Visits